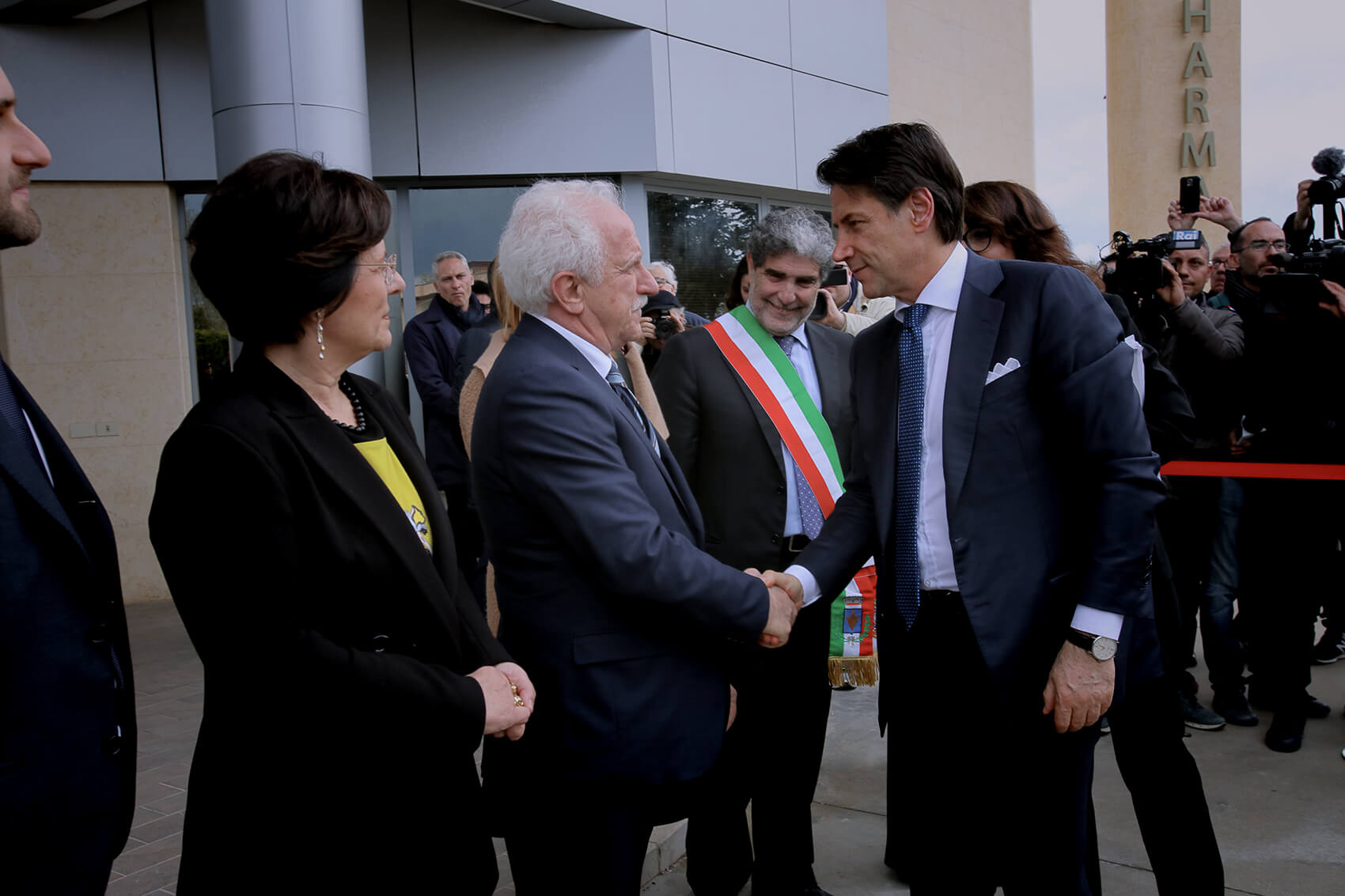 Italian premier Conte celebrates Itel's excellence
Despite the delay on the roadmap, the premier stopped for smiles, selfies and handshakes. The president and founder Leonardo Diaferia: «It's beautiful for us»​
Smiles, selfies and handshakes. Despite the delay compared to the roadmap and the tragic and unexpected unscheduled visit ot the policeman involved in a serious accident due to an aggression in Cagnano Varano, San Giovanni Rotondo, Italian Prime Minister Giuseppe Conte dedicated time and attention to the Itel Group in Ruvo di Puglia, founded by Diaferia family, and above all to the enthusiast employees.
Yesterday afternoon, the Prime Minister has in fact met this colossus of international excellence hidden in the small industrial area of ​​the southern city. In additions to the existing important collaborations all over the world, Itel is patenting the first linear proton accelerator for radiation therapy, which will be able to treat numerous types of cancer, also consisting of a robotic patient movement system and a treatment software. A revolution in which the Italian government itself, through the MIUR and Equiter's Research and Innovation Fund (Rif), has recently decided to invest a substantial sum: around 15 million euros.
Now this new "consecration" has arrived directly from the prime Minister Conte, celebrating an important tribute to the work carried out with so much dedication and obstinacy by Itel, which makes proud the whole city and the South of Italy. "In this company research is implemented, activities are implemented – commented the Mayor of Ruvo, Pasquale Chieco – protocols that arise within the university are implemented (the Polytechnic of Bary for example), and this is another element of virtuosity that connotes the production excellence of this company and what this represents for the growth of our territory ".